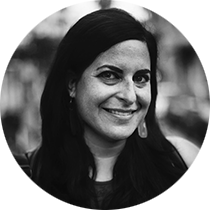 Alana Levitan
Marketing & Social Media
Top 10 Blockchain Companies to Watch in 2018​
It seems like new blockchain companies are cropping up every week. With so many to pick from, we've combed through the list and came up with the top 10 blockchain companies to watch in 2018.
Ripple
At the time I'm writing this post, XRP is sitting at a tick above $1.15, down from it's early January peak of $3.77. Despite this considerable drop, Ripple has made the list for one simple reason: RippleNet, the company's global payment infrastructure, has dozens and dozens of customers and the list is only growing.
They recently announced LianLian International, a Chinese payments company, has joined RippleNet. The LianLian CEO said that RippleNet allows the company to offer "instant, blockchain-powered payments across 19 currencies".
Imagine if a transaction on RippleNet took 20 seconds, as opposed to the conventional 2 business days we are accustomed to. That is an 8,600x improvement!
Steem
Steem and their Smart Media Token, SMT, are an exciting development in the crypto space. At its core, Steem believes in compensating content creators and creating incentives to reward the desired user behavior on websites, forums, and apps.
The company is behind Steemit, a decentralized version of Reddit, and has turned the simple upvote into a mechanism for compensating people. In much the same way that YouTube rewards large YouTube channels with a portion of the ad revenue, Steemit compensates those who post helpful and interesting content.
Bloom
Bloom is a protocol for identity and risk management on the blockchain. According to the company, their technology enables "both traditional and digital currency lenders to serve billions of people who currently cannot obtain a bank account or credit score".
The company plans to also help credit flow across borders, which today it cannot for a number of technical and regulatory reasons. For instance, you do not have a credit history in another country and cannot easily transfer your existing credit history to your new location.
Lastly, given the number of large scale hacks in 2015 and 2016, Bloom may push us closer to a world with verified identity as opposed to using a social security number, which is static and once lost, can be damaging for decades.
IOTA
The internet of things (IOT) phenomena is here to stay, and soon there will be chips embedded in everything. Amazingly, this revolution started in the mid-1990s when Kevin Ashton wanted to stop lipstick from disappearing from store shelves.
Now we are slowly entering a world where everything -- from light bulbs and consumer packaged goods to factory sensors and smart cars -- can be connected to the internet, and to one another. IOTA believes that it will be the platform to facilitate this data and payment exchange.
Even if they receive modest adoption in the real world, the possibility is huge.
FarmaTrust
According to PwC, the counterfeit pharmaceutical market is roughly $200 billion dollars per year! This makes fake prescription pills the single largest component of the global counterfeit market. And this is exactly the problem that blockchain startup FarmaTrust is tackling.
Their system is a global tracking system that provides security and transparency to the market by connecting drug manufacturers, governments, regulators, and the public. By carefully tracking each individual pill, FarmaTrust can provide faster, more complete compliance controls.
FarmaTrust can also serve as the test case for how blockchain technology can enable better asset tracking.
Provenance
Provenance is a blockchain startup in the supply chain management industry. Their platform allows brands to be more transparent with their supply chains, giving retailers and consumers a look into what was required to produce an idea and to verify claims made by manufacturers.
This provides consumers with an unprecedented look into how the goods they purchase are made. The Provenance platform also provides a method for producers who do things in a sustainable and ecological way to promote those stories.
All of the data gathered by Provenance is stored on a blockchain and accessible by consumers through a convenient mobile app.
Corda
Fraudulent and inaccurate mortgages were at the center of the latest financial collapse, that happened between 2008 and 2009. This is exactly why we are excited about Corda's recent progress in the mortgage sector.
R3 boasts that it collaborated with more than 80 of the world's largest financial institutions to develop its distributed ledger platform, called Corda. The company also announced that Credit Suisse, U.S. Bancorp, Wells Fargo, and others have "successfully tested [its] distributed ledger technology" as a ways of making the mortgage securitization process more transparent (Bloomberg).
Looking forward, we believe there are more opportunities in banking, credit, insurance, and other compliance-heavy industries to benefit from the Corda ledger.
Simply Vital Health
The healthcare industry is large, slow, and expensive. On top of that, the United States has the highest per capita healthcare expenditure of any nation. And the majority of those costs are tied up in healthcare administration.
Simply Vital Health, and its Connecting Care platform, are working to reverse that trend. Their platform provides coordination and communication between all of the various stakeholders in healthcare. By connecting the data between different hospitals, clinics, and care facilities, they can create a unified window into patient history.
This greater visibility allows healthcare providers to more accurately forecast costs and ensure that patients receive better care.
LeadCoin
Another company to watch in 2018 is LeadCoin, the makers of a decentralized marketplace for business leads. LeadCoin envisions a world where your organization improve sales effectiveness by directly purchasing hot leads. There is also an opportunity to generate revenue by selling leads that are not within your target customer profile (TCP) to other companies.
Transactions in the LeadCoin marketplace are facilitated by the LDC Token, a token that is used when purchasing leads and paying fees inside of the LeadCoin Network.
A full 40% of salespeople believe that prospecting is the most difficult aspect of their job. LeadCoin offers an elegant solution by enabling enterprise and companies to directly purchase hot leads.
Enigma
Enigma is a blockchain project that came out of MIT. Their researchers are working on the next generation of blockchain technology, with a focus on scalability and privacy.
Put another way, Enigma is trying to refine the original technology proposed by the Bitcoin white paper back in 2008. Interestingly, nodes in the Enigma network do not see the data they compute but can still publicly prove they are computationally correct. As a result, this enables Secret Contracts: contracts which are enforced publicly but the data remains private and secure.
Enigma has recently partnered with Aion and Ethlend; we look forward to hearing more from this team.
Conclusion
From international finance to pharmacy and enterprise sales, these blockchain companies demonstrate the breadth of blockchain's benefits. We believe these 10 companies have strong products that are poised for growth in 2018, and we look forward to watching them closely!
​