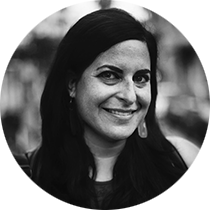 Alana Levitan
Senior Marketing Manager
Telegram Sticker Contest!​
The contest
Did you know that Telegram offers you the option to create your own stickers? Since our Telegram Channel reached 12,000 members, we invite you all to create a LeadCoin sticker!
Make your sticker funny, interesting and creative, as long as it is related to LeadCoin. Stickers must contain the LeadCoin Logo or the LDC Token. See our examples below for some inspiration.
All sticker submissions which are approved will be automatically entered into the contest, and the community will vote for the winner in telegram!
LeadCoin Sticker examples
Dates
June 13-July 1
How to participate
The image should be in PNG format, and it must fit into a 512 x 512 square
Send your sticker to promotions@leadcoin.network and post it on our Telegram Channel between June 13 and July 1
We will not accept stickers that are not LeadCoin-related, not original, or are inappropriate and reserve the right to disqualify you as a result
There is no limit to the number of stickers you can submit, so send as many as you like!
Duplicate stickers: If someone already uploaded the same sticker as you, we will notify you by email
The contest closes July 1 at 23:59 GMT/UTC-!
Once you submit your sticker to Leadcoin by email, you hereby grant permission to LeadCoin to use the sticker in publications, news releases, online, including social media, and in other communications.
All sticker submissions are owned by the creator and are not for resale.
Voting will take place July 4 on our

Telegram Channel

The winner will be announced on July 4th once the voting closes.
Prizes:
1st place: $100 worth of LDC
2nd place: $50 worth of LDC
3rd place: $25 worth of LDC
Results
Tune into Telegram July 4th for the official voting and the announcement of the winner!
If you have questions about the contest, email promotions@leadcoin.network
Good Luck!
​