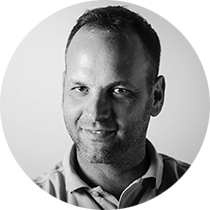 Recap of The Wall Street Conference in Boca Raton​
Last week, I was in Boca Raton as the Gold Sponsor and Speaker at The Wall Street Conference spreading the great news about LeadCoin to potential token buyers, blockchain enthusiasts and industry experts.
About the Conference
The most senior and elite Wall Street professionals attended this conference. Industry leaders from the hedge fund, investment banking, and private equity worlds, as well as sophisticated investors, all attend the Wall Street Conference every year to discuss significant trends in the industry.
Over 100 people attended my presentation where I spoke about LeadCoin's initiative in being the first blockchain-based lead sharing network, which offers businesses a platform to collaborate and profit from their unused leads.
Key Takeaways
The real value and my personal highlight of the conference was seeing people's excitement and anticipation for LeadCoin's Token Sale on March 1st
For more information on The Wall Street Conference, please visit: http://wallstconference.com/
Next month we're heading to The Blockchain and BitCoin Conference in Tel Aviv on March 28th.
Lastly, I want to remind you to mark your calendars for March 1st at 10 am GMT for our LIVE Token Sale. Remember, the sale closes as soon as we reach our hard cap of $50M. It may take days, hours, or even minutes! To register, click here.
2 days and counting!
Shmulik Grizim,
Founder, LeadCoin
​