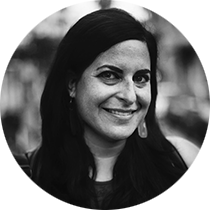 Alana Levitan
Senior Marketing Manager
Announcing LeadCoin's Social Bounty Program and Product Preview Launch!​
Take part in our Social Bounty Program for the chance to earn up to $10k!
Please carefully review the requirements and criteria below.
LeadCoin's Product Preview Video
What:
The target of our bounty program is to share our exciting Product Preview with the wider crypto community, while creating positive awareness about the LeadCoin network. Help us by sharing the Product Preview with your community and get rewarded!
Rewards:
❏ Receive 10 LDC per unique view
Duration:
❏ The Bounty Program will start May 31 (today!) and will end on June 14
❏ The Bounty is capped at $10K. Once we reach this amount, the Bounty Program will be closed
Requirements:
❏ You must join our Telegram group
❏ All posts and views must be original
❏ You must be 18 years of age or older to participate
❏ NO BOTS WILL BE ACCEPTED
❏ To protect our community from scams, LeadCoin reserves the right to disqualify any participant based on our own judgement
How to participate:
Step 1: Fill in your Full Name and email address below
Step 2: Use the share button of your choice to share the link of the LeadCoin Product Preview on your social channels (Twitter, YouTube, Reddit, BitCoinTalk and more)
Step 3: Check your email for information about your stats and to check your progress
Remember, only unique visits are counted!
Payment will be submitted 30 days after the Bounty Program has closed.
We will contact you via email upon closing of the bounty program for your ERC-20 wallet address.
For any questions: promotions@leadcoin.network
Good Luck!
​