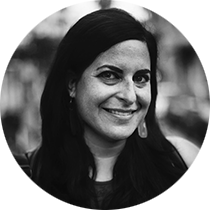 Alana Levitan
Senior Marketing Manager
LeadCoin Twitter Bounty Program
RETWEET AND WIN!
​
Last week, our developers launched the Gas Crusher v1.0, an open source, smart contract that's free for everyone to use and can save you lots of money by reducing ETH batch transaction fees by up to 85%. Read more about the LeadCoin Gas Crusher here.
Help us spread the word!
Participate in our Twitter Bounty for a chance to WIN $500 worth of LDC!
HOW IT WORKS:
Follow the official LeadCoin Twitter account @LeadCoinNetwork
You must be 18+ years old to participate
Twitter accounts must be at least 1 year old and must be made public
Between the dates of July 24-July 30, we will post a new Tweet about the #LeadCoinGasCrusher. You must Retweet our #LeadCoinGasCrusher posts 7 times (7 different Retweets which include the #LeadCoinGasCrusher and #BountyProgram Hashtags) before the deadline of July 30.
Submissions can only be made once. Accounts found or suspected of using bots or other tools used to boost social interactions will be disqualified.
The person with the highest number of total likes and retweets (for all 7 days combined) will be announced as the winner on August 13

IMPORTANT! We will post the Bounty submission form in our Telegram Announcement Group for you to fill out on July 31.
PRIZE:
The submission with the most social interactions (total number of likes + retweets) will receive $500 worth of LDC!

The Winner will be announced on Twitter August 13
Any questions can be emailed to promotions@leadcoin.network
Good Luck!
​