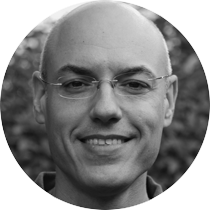 3 Entry Level Jobs that Could Be Decentralized on a Blockchain​
There is often talk of jobs that will be replaced by machine learning or artificial intelligence. A 2013 study by Oxford University lists dozens and dozens of jobs that are rip off automation.
Let's ask a slightly different question: What jobs could be done better if decentralized? How can the blockchain be used more effectively than people?
Below we'll take a look at three entry level jobs that could soon be decentralized on a blockchain.
TITLE SEARCH
In any real estate transaction, there are a lot of formalities and probably for good reason. You wouldn't want to accidentally have your home sold, or buy the wrong property by mistake because someone misspelled the address. There is also a lot of room to improve efficiency.
According to Zillow, there are typically 3 Title Charges: Title Search Fees, Title Insurance Fees, and Document Preparation Fees.
During the Title Search process, a search is done to ensure that there are no liens or unpaid fees associated with the property. A Title Insurance Fee is insurance purchased by the buyer to ensure that the title is, in fact, clean. And lastly, some companies even charge you a Document Preparation Fee for the pleasure of giving you this information!
This whole process can take a few days and cost between a few hundred dollars, and a few thousands dollars, per real estate transaction!
Ubitquity is a blockchain startup that is disrupting this market by placing the publicly-available local government data on the blockchain. So if somebody is looking to sell a property, people can search the status of that property's title. And when a new transaction happens, the information (like owner, status, etc.) is updated in a new block.
This process is dramatically cheap and less error-prone than a person checking the title status.
INVENTORY MANAGEMENT
Inventory management is a key area for any business that deals with physical goods. Whether they are the inventor, manufacturer, shipper, distributor, or retailer, accurately tracking and replenishing inventory is a burden today.
According to a 2017 study by Wasp Barcode Technologies, 43% of small businesses either do not track their inventory at all or use a manual process to do so! This lack of a process leads to waste, mistakes, and fraud.
One problem with the existing solutions is that they still require a large amount of human input, even if that person is interacting with a software product. Using the blockchain to manage inventory could revolutionize that, and lessen the need for human involvement in inventory management.
IBM even has an entire website touting the benefits of the blockchain for supply chain management. At its core, a blockchain system would allow all of the different stakeholders to update the information and status of one item as it flows from raw materials all the way into the consumer's shopping cart.
For example, there could be one unified ID for an item as it flows from manufacturer to shipper. The distributor can then be notified that this item has been placed into transit, and when it arrives, a simple scan of a barcode could update the systems of everyone in the supply chain. And because the information added to a blockchain is immutable, you can easily pinpoint mistakes, losses, or fraud.
SALES DEVELOPMENT REP
The role of a sales development representative (SDR) is to make cold calls and send cold emails to prospective customers. Many business-to-business (B2B) companies leverage SDRs to help them make sales. An SDR is typically part of the "outbound sales" team, although they can also be managed by the marketing team.
Unfortunately, most companies do not efficiently manage SDRs and most sales people do not hit their quota. According to The TAS Group and Salesforce, a full 67% of sales professionals do not hit their individual quota.
Most business owners do not want to cut back on sales because they see it as the most direct way to grow their business. But what if there was another way to generate leads and engage prospective customers?
LeadCoin, a decentralized marketplace where businesses can buy and sell qualified leads in real time aims to solve this problem. Sellers automatically share their leads in the network, and LeadCoin's matching algorithm matches leads to buyers.
Instead of using a person to cold call and email prospects, a business owner can spend money on acquiring exactly the leads they're looking for. This method cuts out the middleman, saving time and boosting efficiency.
​